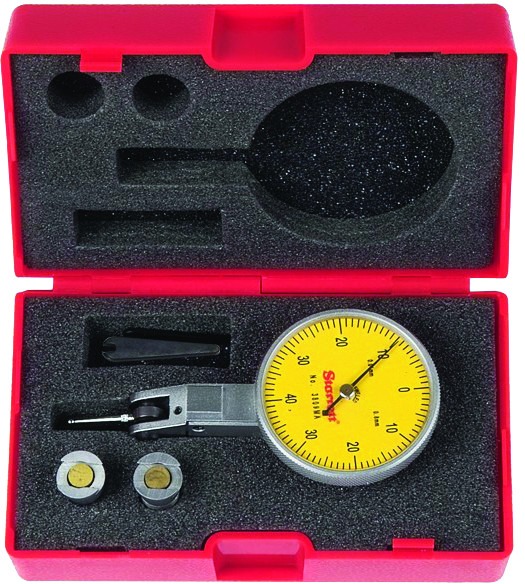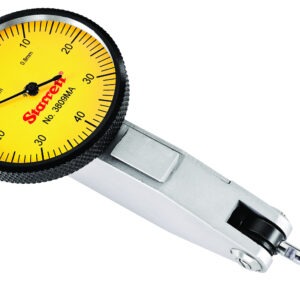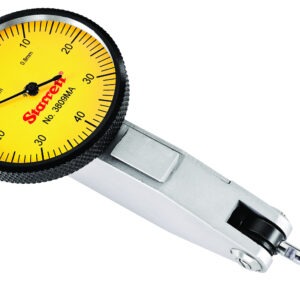 3809MA Dial Test Indicator
£98.89 Exc VAT
In Stock
These dial test indicators are offered with choices of dial size, range and include accessories.

All 3808 and 3809 models have 1-1/4" (32mm) dial faces while 3908 and 3909 models offer a larger 1-9/16" (40mm) dial face.

Each inch reading and metric reading 3808 and 3809 is offered with a choice of two Graduation/Range/Reading configurations.

Precision gear-driven design with smooth, jeweled movement
Frictionally adjustable contact point reverses automatically, always maintaining clockwise hand rotation
Meets or exceeds ANSI/ASME accuracy specifications
High contrast, easy-to-read dials with yellow background for metric

Item Number: DR9059
Global Item Number: 3809MA
Grad: 0.01mm
Range: 0.8mm
Dial Reading: 0-40-0
Dial Diameter: 32mm
Indicator, 4mm contact point, 9.5mm and 4mm dovetail clamps and case
Status*: MTS
Country of Origin: China

*MTO Made to order – Products subject to longer lead times when stock is not available.
MTO lead times: China: 90 days / USA: 120 days.
*MTS Made to stock (regular availability).