CHEF, BUTCHERS, BARBECUE, AND KITCHEN KNIFE KITS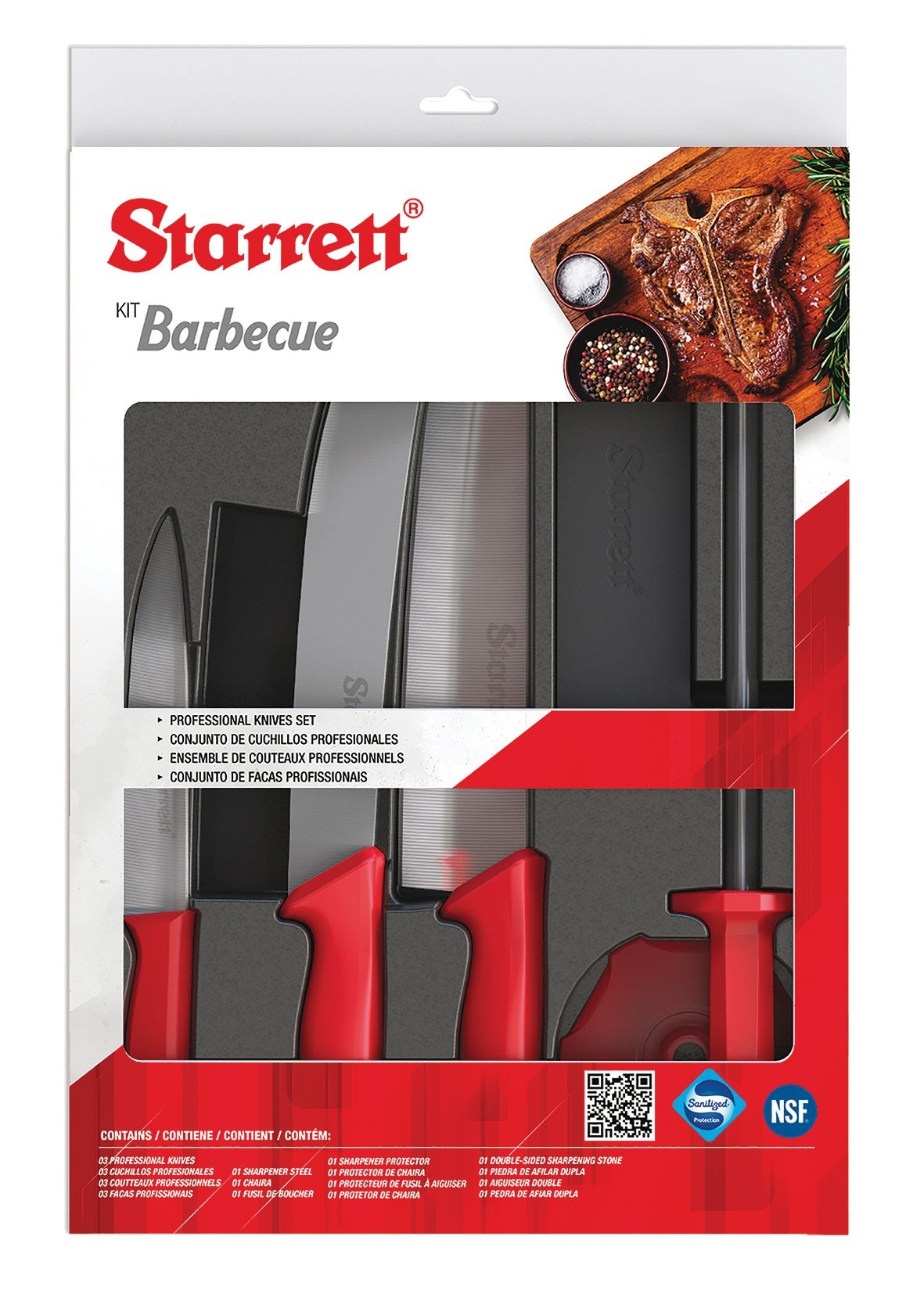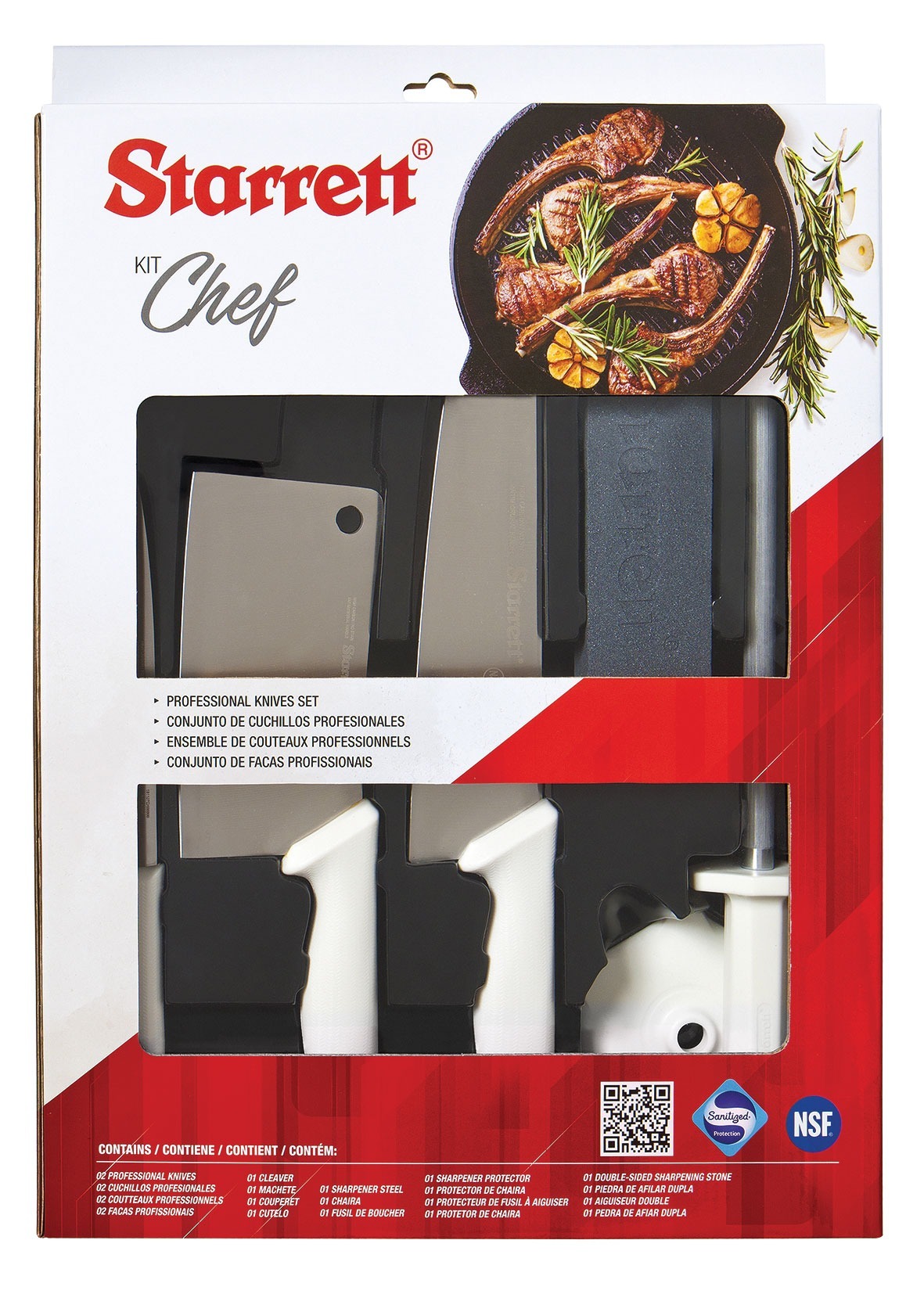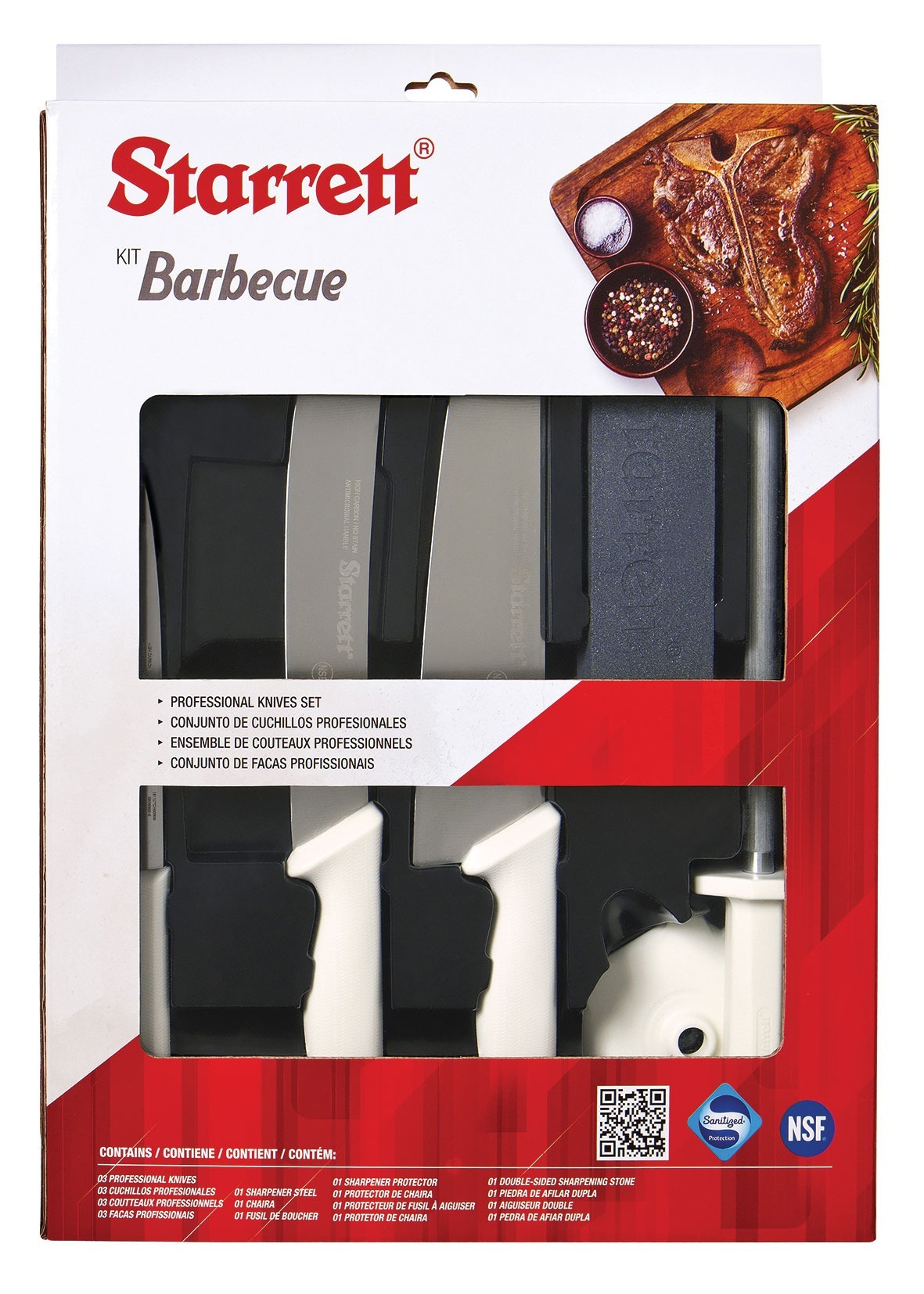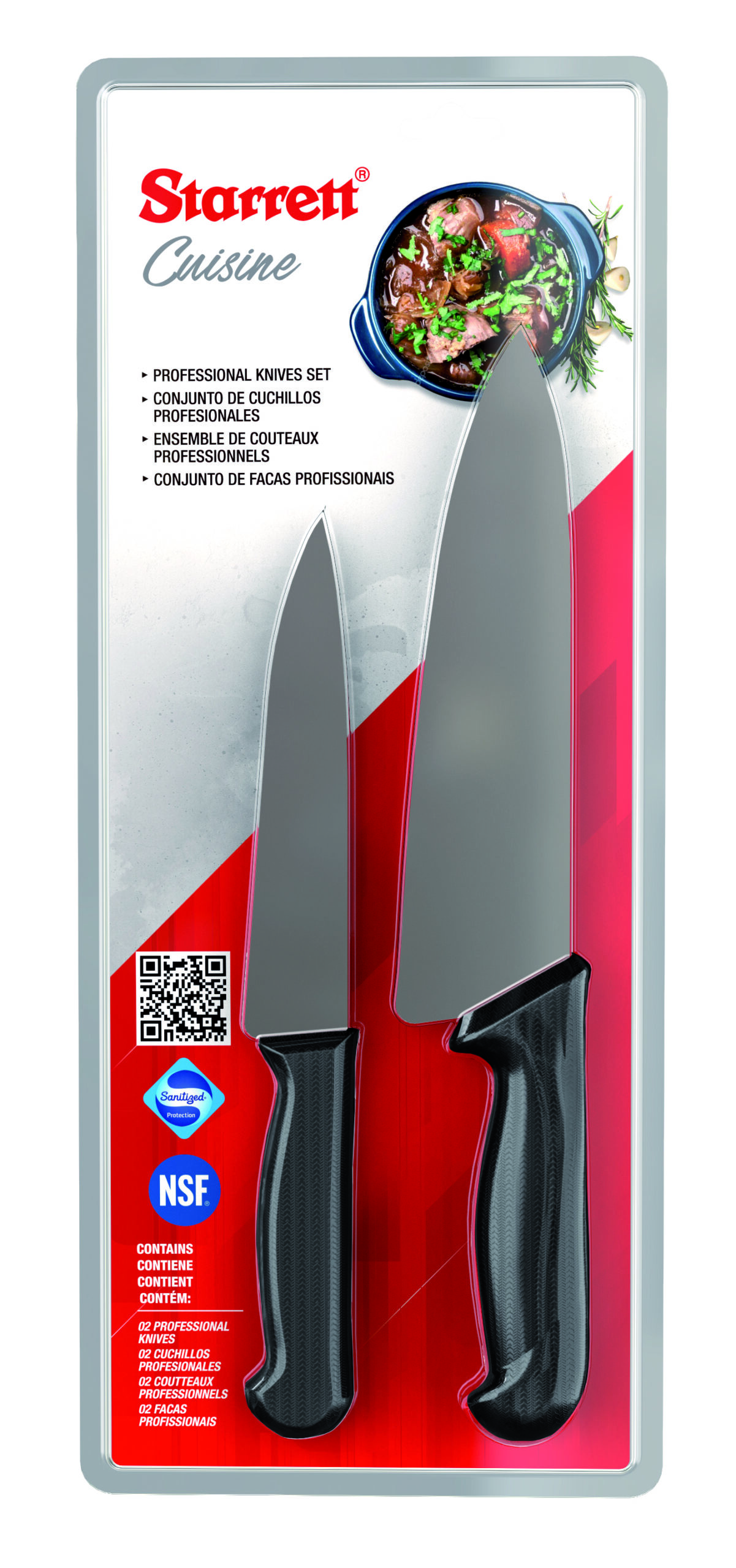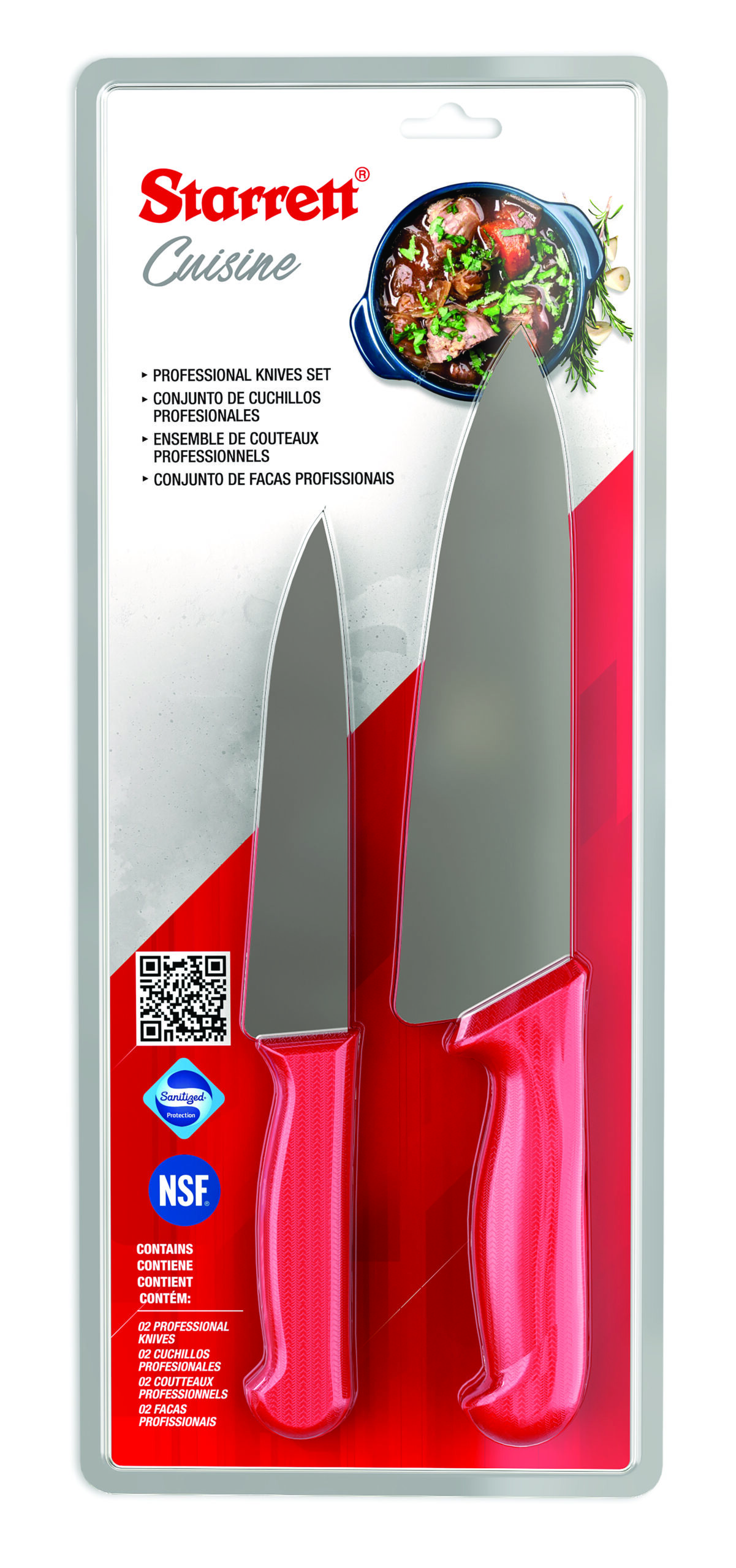 Starrett offers a comprehensive range of Professional Knife kits including Barbecue, Chef, and Butchers. Manufactured using special steel alloy for longer blade life, stain, and rust resistance, our Professional Knives feature a uniquely sharpened angle for more precise and impactful cuts. Our kits include a range of Knives, Cleavers, and Sharpening Steels & Stones specifically selected to suit the relevant applications of the trade.
The guarantee of origin identification and traceability are further important advantages of the new Starrett® knives. With a tracking number laser stamped on the blades, Starrett® ensures knives can be identified from leaving the factory.
Features
Chef, Butchers, and Barbecue Kit Options
6 – 11 Piece Kits including Knives, Sharpener, Protector, and Stone
Stainless Steel Blades
Injection moulded ergonomic handles with Antimicrobial Sanitized protection
Textured for maximum grip, optimum comfort, and easy clean
Identifiable laser marked blades
NSF certification
Available in 3 handle colours – black and red as MTS and white as MTO
Butchers Knife Kit only available in white