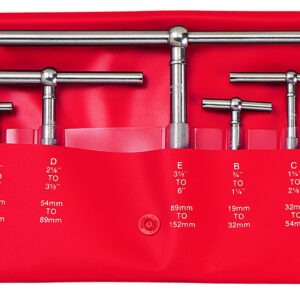 229 Telescoping Gauge
Currently out of stock - call Customer Services for more information.
Features a handle, one rigid contact arm and one spring-tensioned telescoping contact arm

Item Number: CB692
Global Item Number: S229GZ
Description: Set of 5, 229A, B, C, D, E in Case
Status*: MTO
Country of Origin: USA

*MTO Made to order – Products subject to longer lead times when stock is not available.
MTO lead times: China: 90 days / USA: 120 days.
*MTS Made to stock (regular availability).