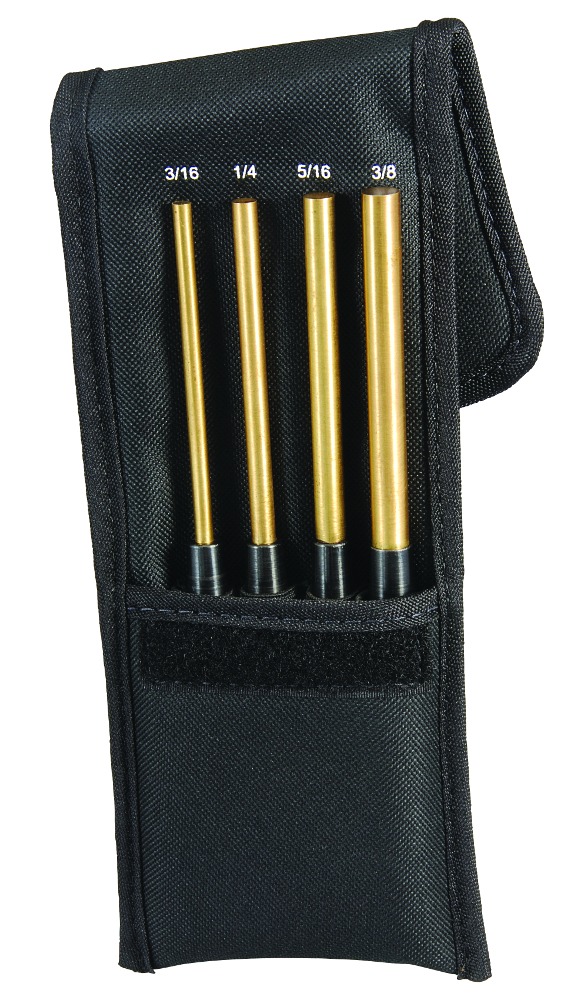 SB248Z Brass Pin Punch Set
£34.93 Exc VAT
In Stock
Brass drive pin punch for machine shop and motor service work. Available in eight individual sizes from 3/16" to 3/8" and as a full set of four in an attractive pouch.

Knurled grip for secure holding
Will not damage softer materials
For machine shop and motor service work
Punch diameter clearly marked on the head
Diameter of punches is slightly less than listed
Extra-long, measuring 8" (200mm) total length

Item Number: CE382
Global Item Number: SB248Z
Description: Set of 4 Brass Punches (1 of Each Size) in Fabric Pouch. Included: 5mm, 6mm, 8mm, 9.5mm
Status*: MTS
Country of Origin: USA

*MTO Made to order – Products subject to longer lead times when stock is not available.
MTO lead times: China: 90 days / USA: 120 days.
*MTS Made to stock (regular availability).