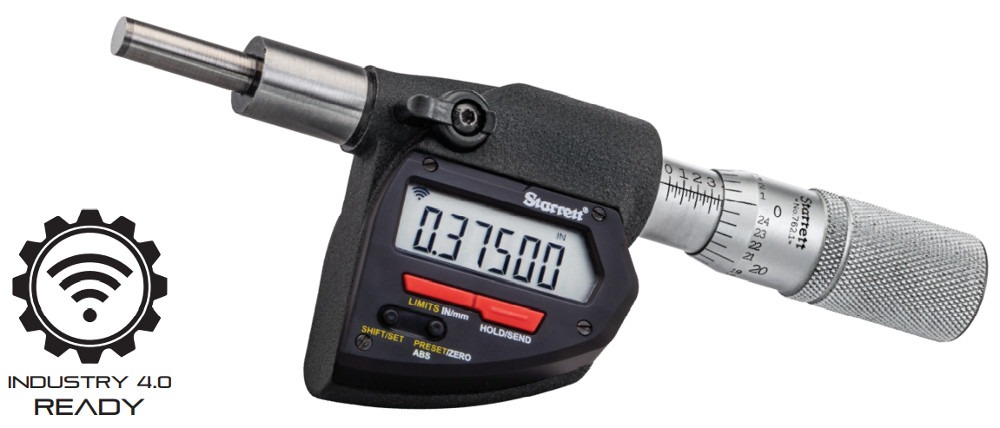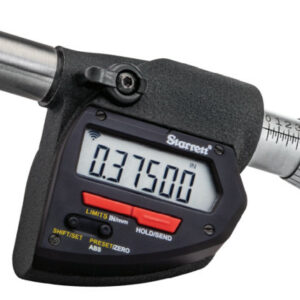 762XFL Series Electronic Micrometer
£430.53 Exc VAT
In Stock
762XFL Series Electronic Micrometer

Readability Features

Large digital readout is easy to read, reducing errors
Conventional inch or millimeter graduations standard
Attractive black wrinkle finish on frame
Starrett no-glare satin chrome finish on thimble and sleeve

Ease-of-handling Features

Ring-type knurled lock nut
Smooth friction thimble for uniform pressure on regular heads and combination ratchet and speeder on non-rotating heads

Accuracy and Long-Life Features

Extremely hard and stable one-piece spindle (the heart of our accuracy)
Micro-lapped carbide face
One 3-volt battery furnished for over a year of normal usage
Auto OFF after 30 minutes of nonuse

Full-Function Action Features

Inch/millimeter conversion
"ME" millimeter models turn on in millimeter mode after battery installation
Measurement HOLD button
Ability to zero tool at any position
Ability to retain and return to the true zero reading of the micrometer
PRESET button to install any reading at any position
RS232 data output port
Works well with Starrett Datasure® Wireless Data Collection Systems

Item Number: DM3905
Global Item Number: 762XFL
Range: 0-1"/0-25mm
Status*: MTO
Country of Origin: China

*MTO Made to order – Products subject to longer lead times when stock is not available.
MTO lead times: China: 90 days / USA: 120 days.
*MTS Made to stock (regular availability).