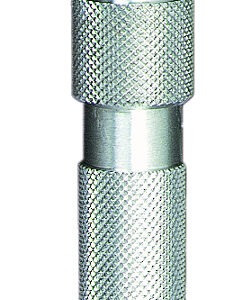 181 Automatic Centre Punch
Currently out of stock - call Customer Services for more information.
This automatic centre punch is lightweight with knurled aluminium handle for a positive grip and easy handling.

All working internal parts made of properly hardened tool steel
Works on metal, plastics, wood and other machinable materials
Adjustable cap regulates the stroke

Item Number: DN432
Global Item Number: 818
Length Inch: 5
Length mm: 125
Diameter Inch: 5/8
Diameter mm: 16
Status*: MTO
Country of Origin: USA

*MTO Made to order – Products subject to longer lead times when stock is not available.
MTO lead times: China: 90 days / USA: 120 days.
*MTS Made to stock (regular availability).